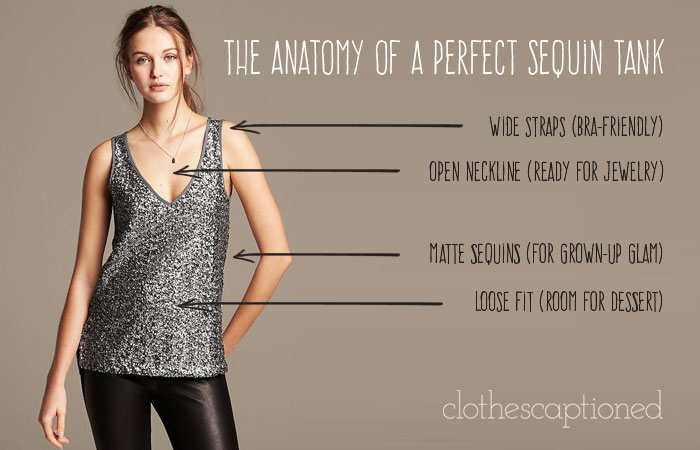 With the holidays around the corner, it's time for sequin dressing (yay!). If there's one must-have piece for your holiday wardrobe, it's a sequin tank top.
With tons of styling options, a simple sequin tank can take you from office parties to family functions to a super-glam New Year's Eve party in style. Plus, you'll be able to wear it again AFTER the holidays (cocktails anyone?).
Today, on Steven & Chris, I'll show you three ways to wear this sequin tank from Banana Republic. Check back later this week to see the results. You won't believe how versatile it is!
Happy Ho Ho!
Jenn
P.S. Want more holiday dressing inspiration? Click here.